Microsoft Access for Business
we will show you how to leverage Access so your business can be more efficient and productive
Microsoft Access for Business has one goal...
...to make individuals working for businesses that use/ want to use Access, awesome at using and developing in Access.
By the end of the course, you will be able to fully utilize a relational database that many small-to-medium sized companies use to store their data, query their data, create professional reports, and input new data.
Inside Microsoft Access for Business, you'll find:
An actionable, real-world course on Access whether your role is the end-user or developer. Each lesson is taught in the same style that many of you already know and love.
You will not get information, instead, you will be shown how to get particular results, so you can accomplish your business goals in Access.
The most comprehensive Access education online today. The Microsoft Access for Business course covers 10 sections broken out into over 60 lessons
Results/Outcomes from registering include:
a) Be able to fully utilize the Access Graphical Interface to create, edit, and manipulate the four main Access Objects (tables, reports, queries, and forms).
b) Understand how databases work, so you create your own database.
c) Migrate your data from a spreadsheet (ie Excel) to Access without breaking principles of the database relational model (via interface and VBA programming)
d) Learn VBA so you can institute flexible solutions.
Sound interesting? Keep reading to learn more...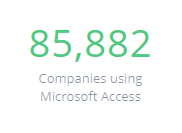 85,882
Companies using
Microsoft Access
Microsoft Access is used by many businesses... whether you realize it or not.
Join Microsoft Access for Business to uncover why the business community, especially small-sized companies, prefer Access. One big reason? It allows for much faster development for much cheaper than other solutions.
Join me, and give the course a try — before you know it, you'll be using Access for your company and reaping the benefits.


Who uses Microsoft Access?
List of the top companies using Microsoft Access:
| Company | Website | Country | Revenue | Company Size |
| --- | --- | --- | --- | --- |
| NORDJYKSE Medier | nordjyskemedier.dk | Denmark | >1000M | >10000 |
| Hon Hai Precision Industry | foxconn.com | Taiwan | >1000M | >10000 |
| United States Postal Service | usps.com | United States | >1000M | >10000 |
| China Mobile Ltd | chinamobileltd.com | Hong Kong | >1000M | >10000 |
| PDVSA | pdvsa.com | Venezuela | >1000M | >10000 |
What's inside Microsoft Access?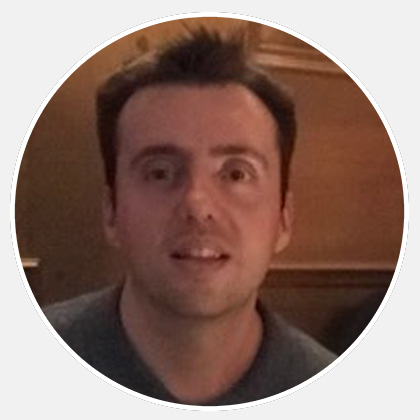 I'm passionate about statistics, psychology/mental health, and all things data.
I've developed an expertise in Microsoft Access, SAS Programming and Statistics through my schooling and self-study.
I'm a former Graduate student in Educational Psychology. Two years into the Graduate Program, I decided to withdraw voluntarily. I learned that the traditional academic environment and clinical environment was not the proper avenue to enact wide-scale change.
Teaching has been a passion for a long time. I created my first online video course in 2016 (a Statistics course). It was a pure passion project. As a result of getting great feedback, I kept going! I teach Access, SAS, stats, and psychology courses currently but I am also always learning. I enjoy receiving messages from students who have passed exams, obtained interviews, or gained employment, from taking one of my courses.
- Ermin Dedic (Instructor)
Ready to become an Access Guru?
Just select your membership plan below...
Frequently Asked Questions
When does the course start and finish?
The course has no start-dates or end-dates. You start when you want, take breaks when you want, and can complete the course when you are able to.
How long do I have access to the course?
When you buy this course, you have unlimited access to this course for as long as you like - across any and all devices you own.
What if I am unhappy with the course?
All courses have a 30-day money back guarantee. Please contact us with such requests within 30 days of course purchase date.