Welcome! We will prepare you to use Python for Data Science.
We start by illustrating Python programming fundamentals. You will learn about variables, data types, data structures (lists, sets, tuples, dictionaries), decision and looping structures, and functions.
Next, I have a whole section on how to work with nested data, nested iteration and list comprehension. These are more advanced topics that build on the fundamentals. This section makes it much easier to understand the specific data science libraries covered next.
We then turn to working with libraries that are built on top of 'pure' or 'base' Python and are used for data analysis, data manipulation, and data science. These libraries were designed to help make data science work easier and more flexible. You will work with Numpy and Pandas.
Who this course is for:
You want to learn from the very beginning. You want to first understand Python (standard/base) and then build from there by learning the libraries relevant for Data Science.
Beginners to Python
Beginners to using Python for Data Science
What you'll learn
How to create and work with variables, data structures, looping structures, decision structures, and functions.
How to work with nested data, iterate through nested data, and utilize list comprehension for transformation and filtration.
Numpy: create and work with arrays.
Pandas: create and work with the two main data structures: Series and DataFrame. You will focus on the second and see how to use it for data manipulation and data science.
Our goal is to offer quality and affordable training to individuals and companies that want to outsource their training. We can easily accommodate a major purchase where we will provide all employees with their own individual access to course content.
We also have many students that are individuals who want to up-skill on their own because they are in the process of switching careers.
Instructor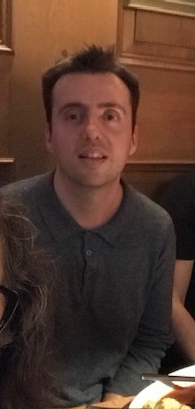 Frequently Asked Questions
When does the course start and finish?
The course has no start-dates or end-dates. You start when you want, take breaks when you want, and can complete the course when you are able to.
How long do I have access to the course?
When you buy this course, you have unlimited access to this course for as long as you like - across any and all devices you own.
What if I am unhappy with the course?
We offer a 30 day money back guarantee. If you are unsatisfied with your purchase, contact us in the first 30 days and we will give you a full refund.
Other Products
You might be interested in these other products...